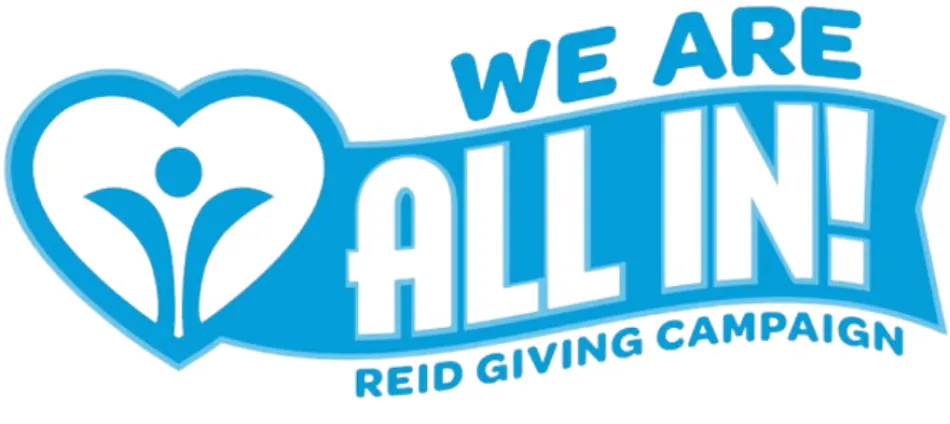 Choose to give in a way that's meaningful to you.
Each year the Reid Health Foundation holds the employee giving campaign ALL IN. During this time, Employees can make donations to Reid Causes. Gifts during the campaign can be made one time or every pay period through payroll deduction, credit card, or cash in our office.

IF YOU ARE ENCOUNTERING ISSUES MAKING YOUR ALL IN 2022 PLEDGE:
Please contact our office, we will help you finalize your donation. e-mail: reidfoundation@reidhealth.org OR visit our office in the lower level of the patient tower. If you are experiencing trouble donating your United Way donation please contact our office as well.