Cancer Navigators
A cancer diagnosis is often overwhelming. Patients and their family members are suddenly faced with important decisions while coping with new emotions. Reid Hospital Foundation is pleased to partner with Reid Cancer Center to provide patient navigators to assist with appointments and introductions and answer questions. These navigators are on hand throughout the patient's diagnosis, treatment and remission process.
To make a secure online donation to this fund, click below and designate "cancer care".

For Gene, that care was invaluable.
Gene Burris
Although some people believe former military men and women can be hardened, Gene is living proof they are simply brave and strong. Gene retired from the Air Force after 22 years of service and then joined the Belden workforce until retirement. He is truly strong - and that strength was proven like never before over this past year.
Gene is a family man, married 61 years to his wife, Wanda. He had just returned from a Thanksgiving family vacation at Treasure Island, when life as he knew it took a sharp turn. December 11th he received news his daughter, Claudia, had breast cancer. One week later, he was diagnosed with colon cancer…for the second time.
Wanda had health issues as well and was in and out of the hospital and an extended care facility for months. She suffered from pneumonia, heart issues and infection. In addition, she was receiving dialysis for kidney failure. Gene was by her side every day.
In January, surgeon Dr. Thomas Grayson removed half of Gene's colon. But when it came time for him to begin chemotherapy, Gene was concerned about his wife getting to her appointments. In the beginning, he and Claudia both went to Reid's Cancer Center together, but that wasn't working and Gene was ready to give up treatment to care for Wanda. "The hospital arranged for Claudia to come in the morning and me to come in the afternoon, so we could transport my wife to dialysis," Gene said.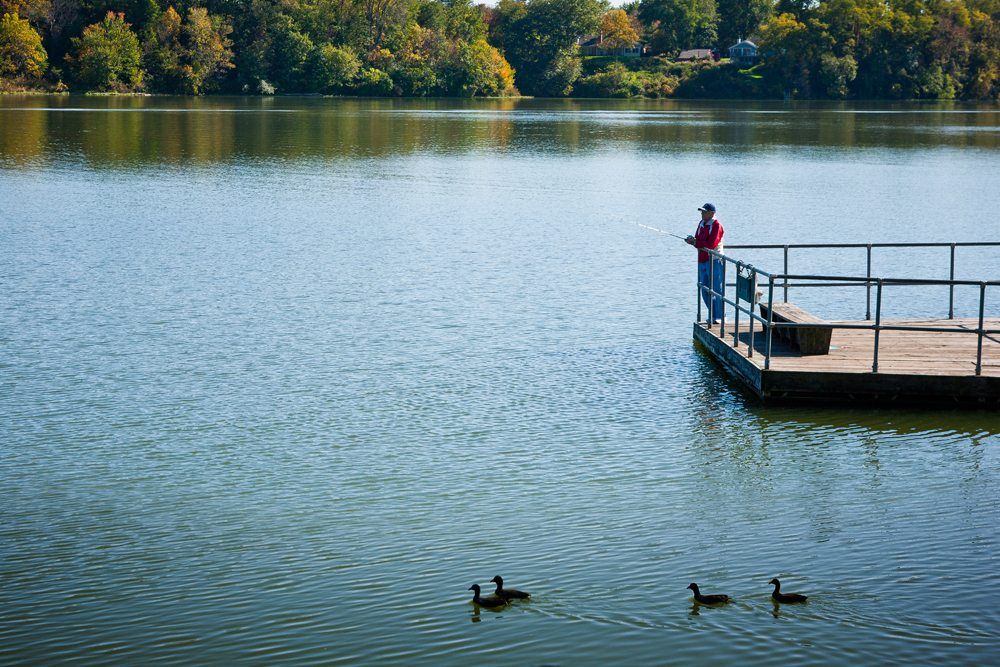 Throughout Gene's care, patient navigator Brenda Bowman worked to ensure he had everything he needed and understood each step along the way. "She followed me through my treatment and was very helpful," Gene said. Months of treatments gave Gene and his family time to bond with the staff. "I had four nurses every day. They are all excellent!"
When he and Claudia finished chemotherapy, Gene wanted to celebrate with the staff, so he arranged a pitch-in party in the Cancer Center. He supplied the ham and potatoes and everyone else brought a side dish. "There were 41 people," he said. "We had a good time!"
Gene and Claudia are now getting better and appreciating life…and he is perhaps even a little stronger.
"All in all we were fortunate," Gene said. "It had to do with the care we received!"